A personal service 24 hours each day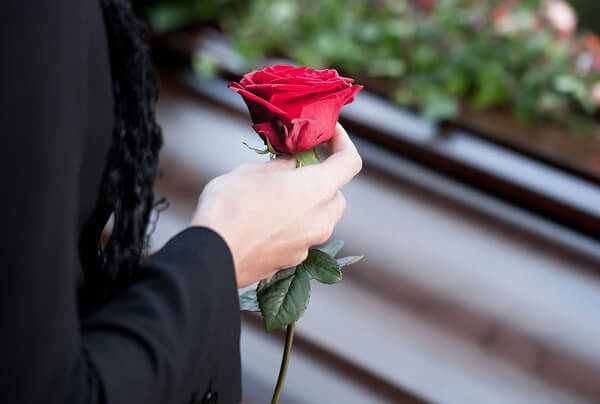 We provide you with a personal Funeral Home Newcastle service 24 hours each day. We guide you through all aspects of the funeral including where to obtain a certificate of cause of death, registering a death, wording for the newspaper, flowers, having a loved one repatriated back home, organising the minister or celebrant and choice of music orders of service.
We will guide you through every aspect ensuring the funeral we take care of for you will be bespoke to your own needs.
Headstones are a long term everlasting memorial for a loved one. We provide you with advice whether you require a new memorial, a family name added or even renovation work.
We work along with a local family award winning stonemason who will carry out all work to the very highest standard.
Purchasing a funeral plan gives you the opportunity to discuss what your funeral requirements shall be. This allows you to choose the funeral that you would want whilst you can also secure the cost of the funeral at today's prices. This provides security and peace of mind for your family or next of kin that your funeral is taken care of.
It can be the most thoughtful decision you could make.
"From the experience, you would find it very difficult to beat this Funeral Home Newcastle."
I would not hesitate in recommending Mark Wait and his team. During a very difficult time he treated my grandmother with utmost respect and made sure that all of the arrangements had been taken care of from the very start. He ensured that every small detail had been looked at and that everything ran smoothly. I can not rate highly enough Mark by making a difficult time bearable and run smoothly.

Rachael Newton-Scott


Like most people I'd never shopped around for a funeral director, but when my dad died I knew that I didn't want to use one of the big, impersonal 'funeral machine' companies. Mark Wait impressed me from the very first meeting with their professionalism, thoughtfulness and attention to detail. What everyone wants at such a difficult time is someone to take some of the stress away and they certainly did that. I highly recommend them.

Malcolm Hogg


I would not hesitate to recommend Mark Wait as the service he provided was first class. Very professional, friendly, understanding and patient, just what you need in difficult times like organising a funeral of a loved one. I was very impressed with every aspect of the process, from start to finish it went so smoothly and everything was explained perfectly. I could not have expected or asked for anything more, he exceeded my expectations. I would highly recommend using Mark, he was superb. Thanks again mark Karen & Jason Conn

Jason Conn

A free under no obligation consultation enquiry
Please fill out the form below.
Here for a caring chat and a cup of tea.