A personal service 24 hours each day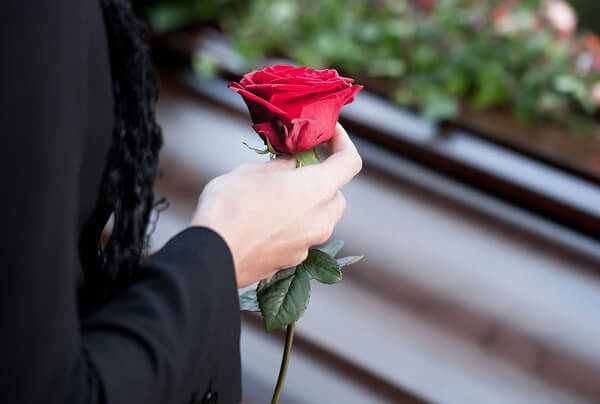 We provide you with a personal Funeral Home Newcastle service 24 hours each day. We guide you through all aspects of the funeral including where to obtain a certificate of cause of death, registering a death, wording for the newspaper, flowers, having a loved one repatriated back home, organising the minister or celebrant and choice of music orders of service.
We will guide you through every aspect ensuring the funeral we take care of for you will be bespoke to your own needs.
Headstones are a long term everlasting memorial for a loved one. We provide you with advice whether you require a new memorial, a family name added or even renovation work.
We work along with a local family award winning stonemason who will carry out all work to the very highest standard.
Purchasing a funeral plan gives you the opportunity to discuss what your funeral requirements shall be. This allows you to choose the funeral that you would want whilst you can also secure the cost of the funeral at today's prices. This provides security and peace of mind for your family or next of kin that your funeral is taken care of.
It can be the most thoughtful decision you could make.
"From the experience, you would find it very difficult to beat this Funeral Home Newcastle."
The first time I used Mark Waite was for the Funeral arrangements for my brother and everything went to plan so I had no hesitation to use his services again at the sad death of my mam.. The whole family was distraught and we were able to go and see him the same day as my mam had passed away. We were welcomed by his daughter Kelsey and then introduced to Mark. He went through everything and nothing was rushed. He gave us options and a price plan which we took home to look at. We decided the next day that we would like to go ahead and contacted him and asked him to arrange the Flowers as well and also details of the music we wanted and the Celebrant to do the Service. We also asked could we visit mam and it was arranged. Mam looked really nice in her own clothes and they have even put some make up on her and set her hair. The day of the Funeral loomed and Mark and the team arrived on time. The cars were beautiful and clean and the Funeral Attendants were dressed very smart. The Funeral itself was just as we had asked for and there was nothing that could be faulted. We were all treated with Professionalism and Care at such a sad time in our lives. Mam got what she wished for.

Jacqueline McDonald


Compassionate and sensitive service; genuinely warm and caring. Extremely professional and dignified. Could not have been more supportive.

Benita Millward


(posted on behalf of my father) When my wife died a few weeks ago, Mark Wait was our immediate choice for funeral services: in the past, he had provided them with regard to my mother-in-law and our niece and we had been very impressed. He came out at midnight to take my wife from our home to a local chapel of rest and from that point he put us entirely at our ease. He explained all that he did, organised everything just as we wished and was wholly professional and repectful whilst at the same time being warm and informal. For me, our son and our daughter, this was the worst time of our lives but he ensured that the funeral was a fitting tribute to a wonderful person. We would recommend him without hesitation.

Katie Williams

A free under no obligation consultation enquiry
Please fill out the form below.
Here for a caring chat and a cup of tea.