An independently run Funeral Directors Newcastle with an enviable reputation and attention to detail.
Service 24 hours each day
My family and I provide a 24 hour service to all of our customers with an open and honest approach. We have between us 48 years of experience and knowledge. We show integrity, confidentiality, empathy and provide an exceptional level of service.
We are a truly independent Funeral Directors Newcastle. We are not part of any larger national company and not incorporated.
"

I was put at ease. In a very difficult time

"
"From the first contact with Mark, I was put at ease. In a very difficult/stressful time, it was reassuring that Mark had the patience, understanding and professionalism, to ensure that all of our requirements were catered for. I would have no hesitation in recommending Mark to anyone, every detail was covered, all of this and a very competitive price, what more could you want."
At Mark Wait
Funeral Directors Newcastle
we have a wealth of experience and knowledge in all funeral aspects and always practice to the highest of standards. We always respect the deceased, our clients and always provide a service to meet your wishes, adhering to any guidelines, laws and other people as not to cause upset or distress.
If someone has died, contact us and we'll bring your loved one into our care as soon as possible.
With a range of flexible funeral options, we help you arrange a funeral fitting for both the person who has died and for those who are left behind.
We offer affordable funerals for those looking for an altogether simpler affair. Whether you're looking for an unattended direct cremation or a more modern family-led funeral, we can deliver a respectful, compassionate and dignified farewell for your loved one without the high price tag often associated with traditional funerals.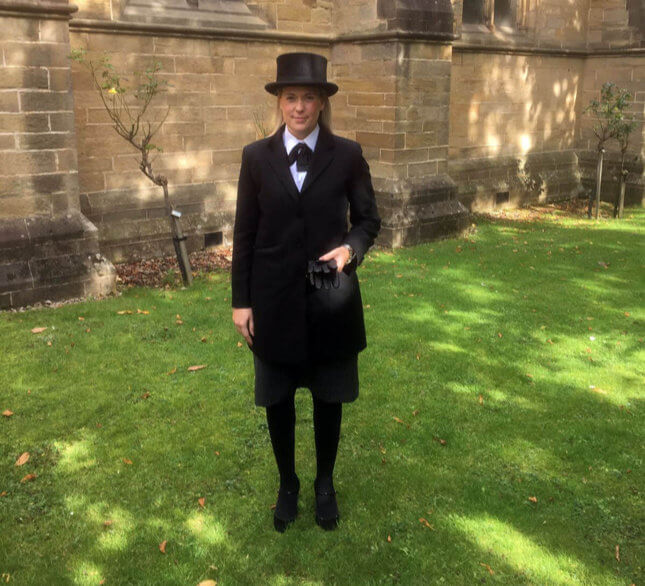 A free under no obligation consultation enquiry
Please fill out the form below.
Here for a caring chat and a cup of tea.
We would just like to express our gratitude not only for the funeral but over the last couple of weeks. The compassion you should when dealing with our family in such difficult circumstances was such a comfort. The service was just perfect from bringing mum home to taking us to the crematorium then into the wake you showed such professionalism. The celebrant was excellent and knew exactly what we wanted to say.. Everything you did was carried out with dignity and kindness. Thank you so much again kind Regards Richard, Rebecca & Family
Rebecca Hibbitt

Kind, gentle and compassionate at all times. Great and supportive information package. Available 24/7. Good, professional service.
Janet Thomas

Mark surpassed all of my expectations when arranging my dad's funeral. He has previously cared for 3 of our relatives so after my dad died I knew straight away who I would like to look after my dad. During the initial phone call he explained the first steps to a clueless, out of her depth and heartbroken girl and arranged to come to my dad's house. He put us all at ease and guided us through the whole process, he made sure things I hadn't even thought of were explained and carried out in the way my dad would have liked. When we went to visit my dad Marks office was lovely and the room my dad was in looked nice and comfortable. I won't say seeing my dad was easy but Mark was there with me and he seemed to know how to help me without me having to say a word, I was so scared but Mark helped and I knew from our very first meeting that my dad was in safe hands. The funeral it's self went perfectly, so to Mark and the rest of your team, thank you from all of us. Claire, Shauns daughter xx
Claire Riley